Redefining Talent Strategy
The Four Pillars for ROI-Driven Talent Management
Thursday 26 October | 3pm (BST) 4pm (CEST)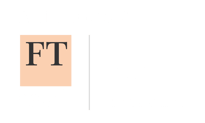 Rethink your talent strategy
In today's complex corporate environment, aligning talent strategy with business objectives is more important than ever. However, there are common challenges that can hinder this alignment.
This webinar aims to address these challenges by presenting a research-backed framework for effective talent management.


The Foundation Gap:

Learn why a strong foundation is vital for any talent strategy and discover the six core outcomes your HR must deliver.


Alignment Issues:

Understand how a misalignment between talent activities and business strategy can harm your organization's competitiveness.


Fragmented Leadership Focus:

Uncover why talent strategies often fail due to a lack of enterprise-wide focus and excessive reliance on individual leadership preferences.


The Talent Mindset Myth:

Learn why investing in leadership education without a concrete strategy can undermine HR credibility.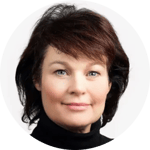 Angela Lane
Vice President of Talent, AbbVie Inc.
Angela is a senior executive with more than 25 years of experience leading global Human Resource functions.
She has led the transformational change of the talent landscape across a range of Fortune 250 companies, by equipping leaders with practical tools, steeped in the science of high performance.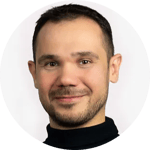 Sergey Gorbatov
Management Consultant, Educator and Coach in HR and Organisational Behaviour
Sergey writes, speaks and teaches about the complex science of human performance, while making it simple.
Having worked in headquarters, regional and affiliate organizations, Sergey has firsthand knowledge of operating in multinational matrix environments at companies such as AbbVie, PMI and Shell.
Key Takeaways
Angela Lane and Sergey Gorbatov will bring their wealth of experience and research to discuss the common pitfalls and shortcomings that HR leaders face in talent strategy, so you will leave with:
A blueprint for setting a robust talent foundation
Strategies for aligning your talent management with business needs
Guidelines to ensure your talent investments result in a true competitive advantage
Join us to transform your approach to talent management, setting the stage for measurable results and sustainable competitive advantage.